I95 BPM
Website Redesign
WordPress Development
Set Up and Customized PHP App for Conference Room Booking
I-95 Business Parks Management is THE choice for high tech, high volume industrial and flex office space.
This project contracted through: Earthcare Technologies, Inc.
Redesign v.2
EOL Theme from v.1 ported over to Genesis Framework.
Used new i95 theme as a foundation for Midacq redesign.
Combined i95 properties with Midacq and slimmed down new i95 site.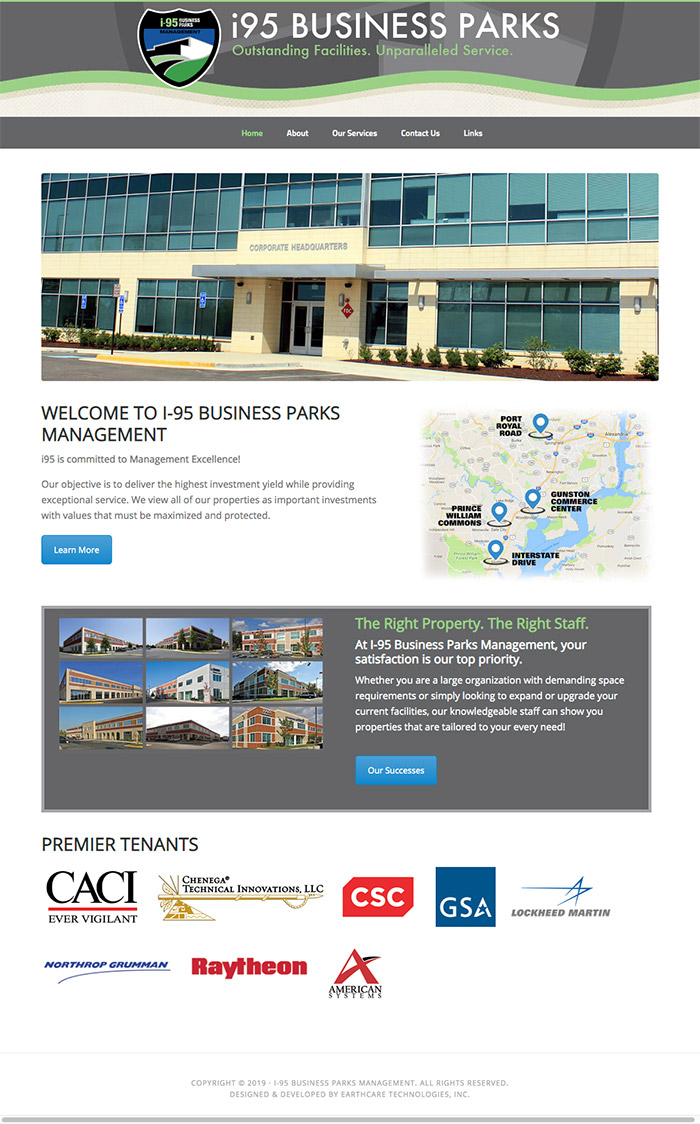 Redesign v.1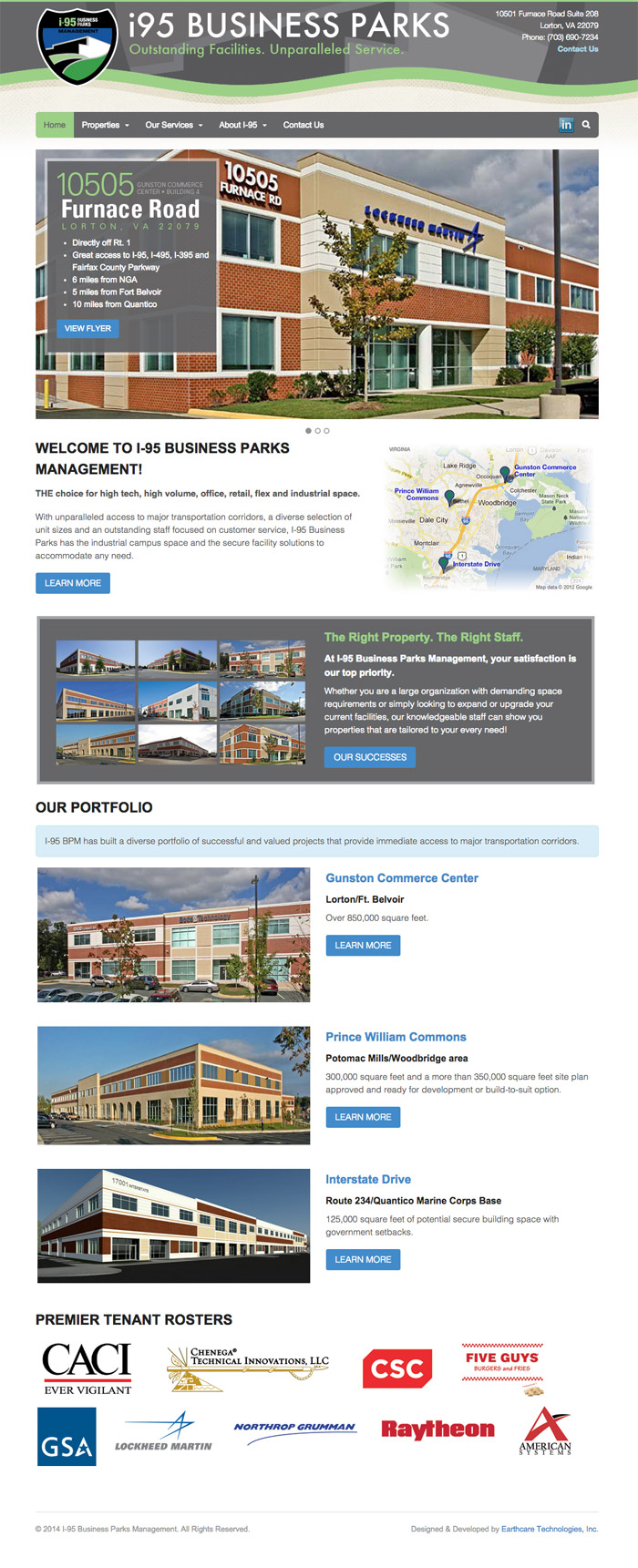 Original Inherited Design